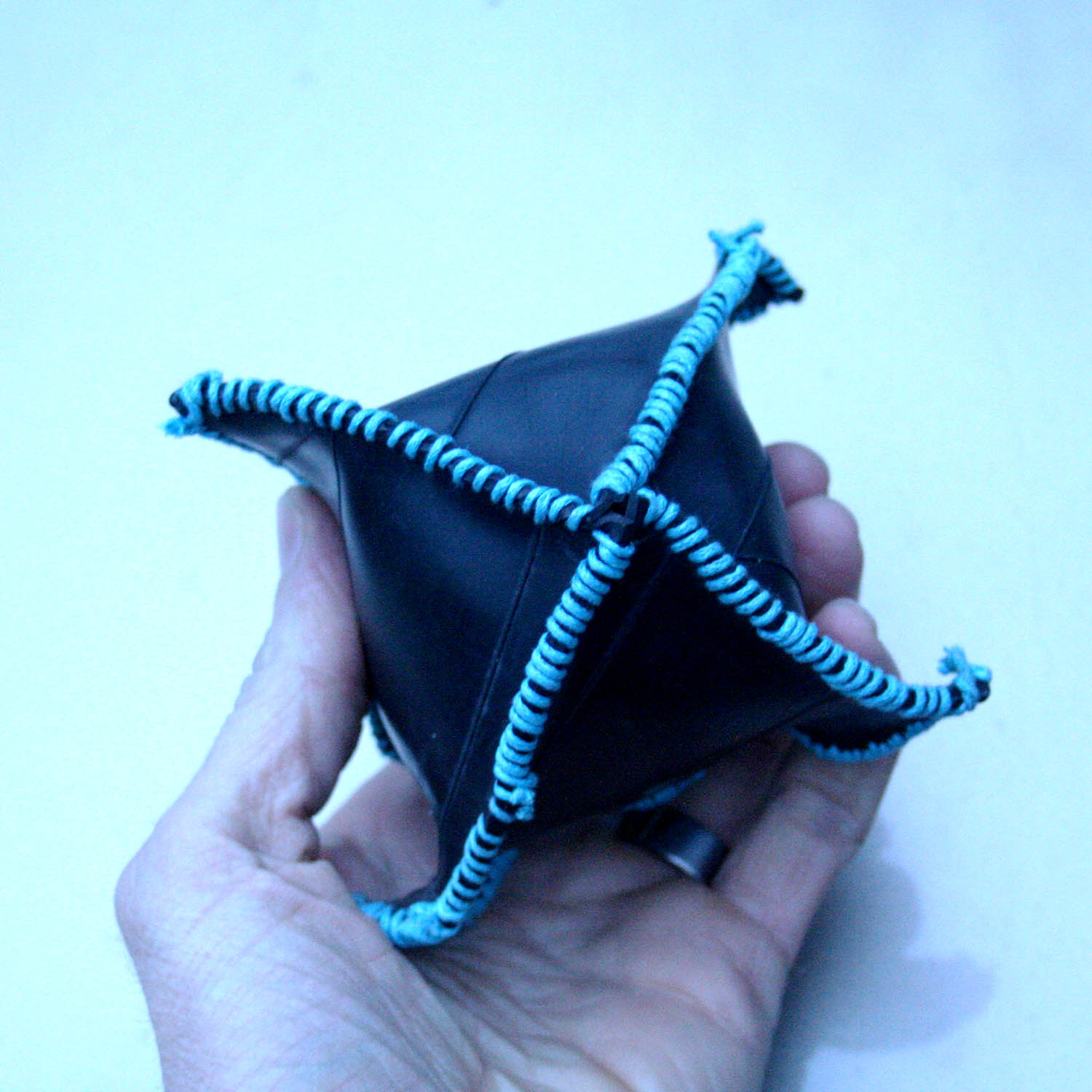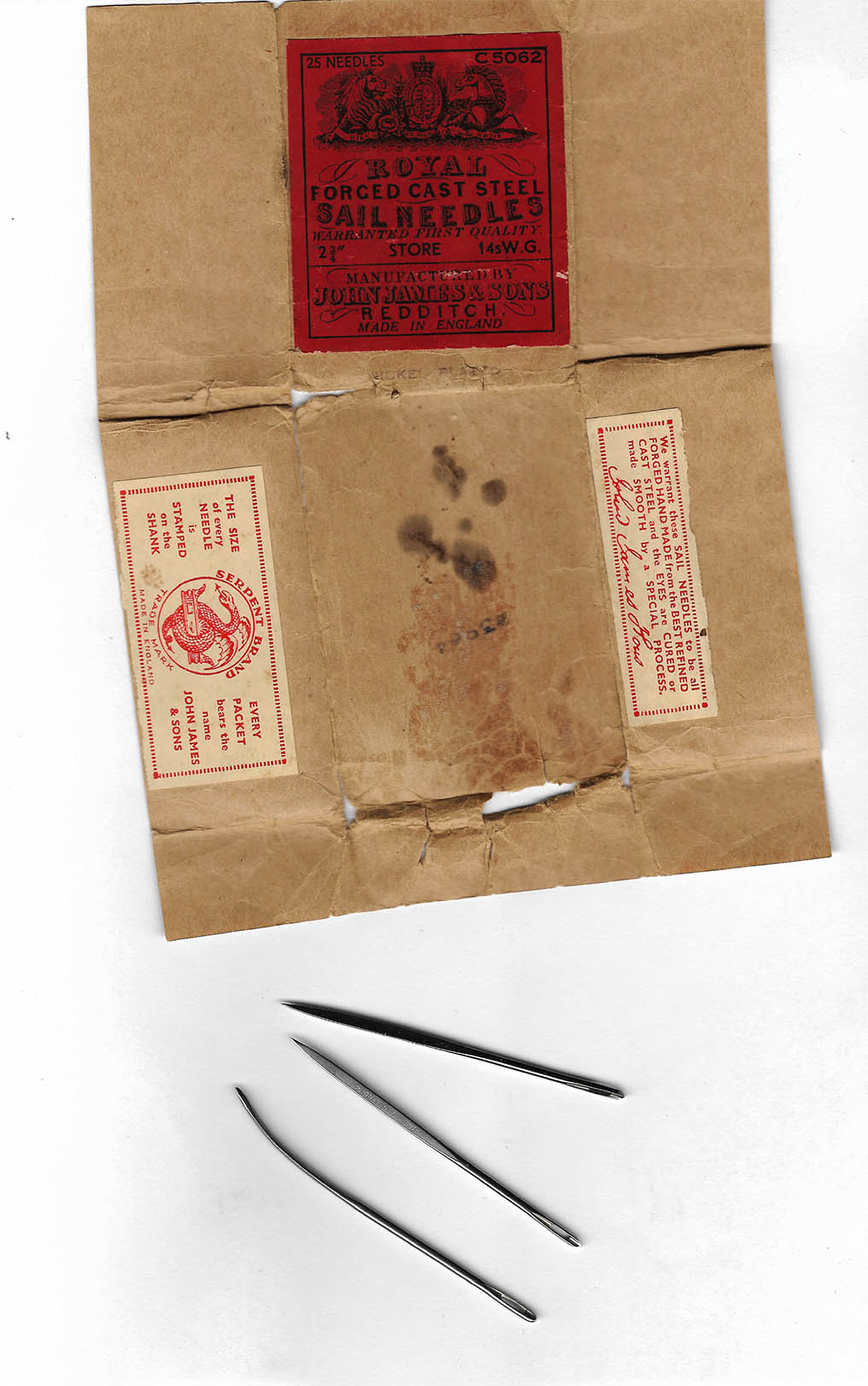 Tympanum Tube | 1.8.18| Inner Tube, Stethoscope Resonator, Colored Thread
The catalyst for this piece was a popped (sound) inner tube given to me by my good friend Ryan. Sail needles (pictured above) that I inherited from my grandfather were used to sew the form. I have been carrying these needles around for twelve years now, waiting to use them on a project.
After working with the form for a while the idea of an ear drum came to mind. As I continued to sew the desire to reference sound and the complexity of the ear started to resonate. Ultimately the goal for this piece is to create an object that will remind Ryan to listen to God as he works throughout the day.